Meet Annette!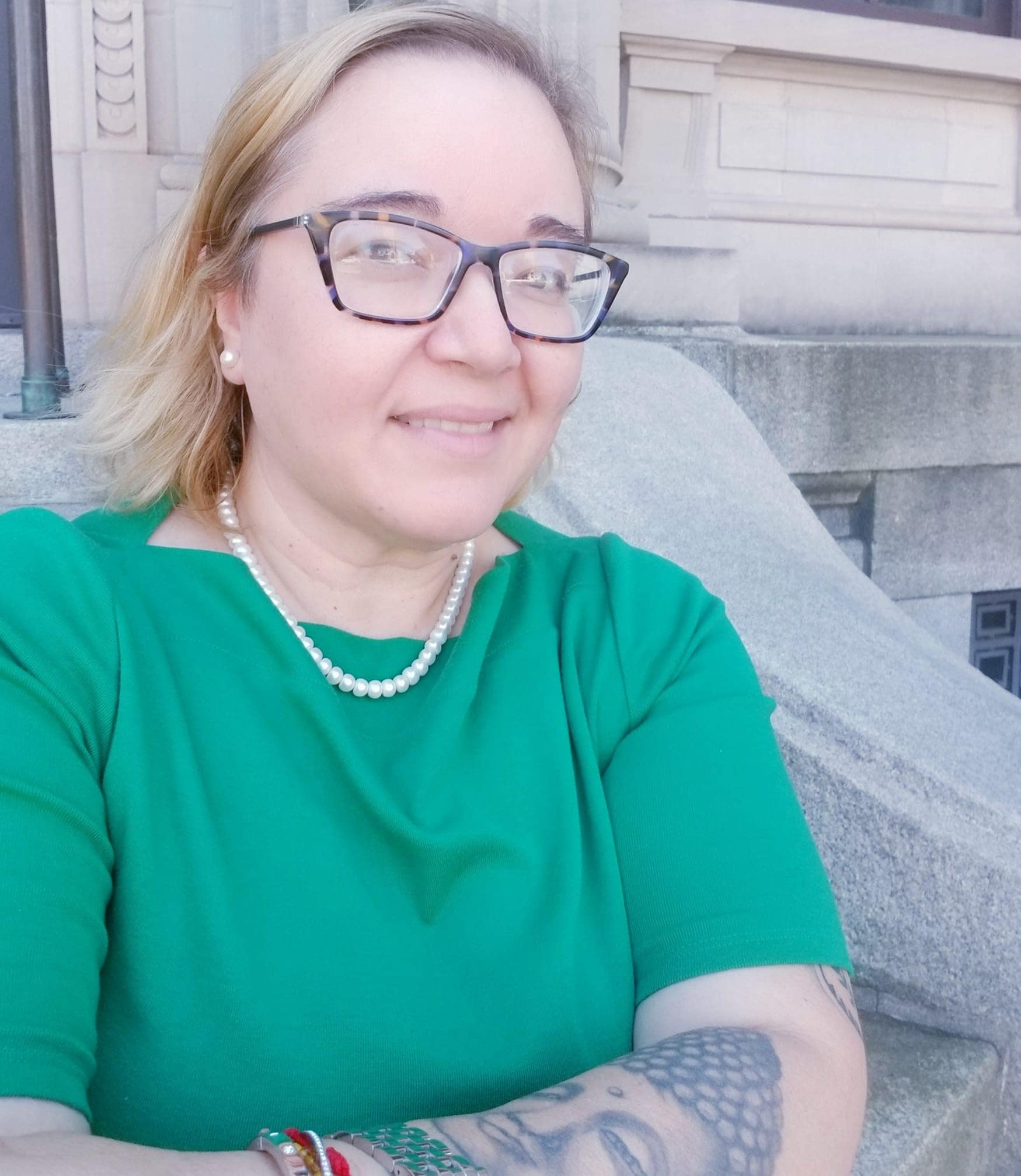 Annette is a life-long Hartford, CT resident.  Her parents migrated to the United States when she was 9 years old.  She attended Weaver High School and Hartford Public High School and graduated with honors.  She is a Trinity College alumnus and currently holds a degree in Education with a concentration in International Studies.  She is the proud mother of two children who are currently attending college.
Ms. Medero has been employed at Advocacy Unlimited, Inc. since March 2004.  She has held several positions in the agency, currently she is the overall agency Business Manager.  In the past as Director of the Hispanic Initiative Ms. Medero helped develop and translate the training advocacy curriculum, which she also taught.  The advocacy training was the first of its kind provided throughout the state, making the first advocacy agency who facilitated advocacy training completely in Spanish.  She is a Reiki Level I and II practitioner and completed her Reiki Master in 2016.  She has incorporated meditation, yoga and other holistic modalities in her life in order to help her overcome personal challenges in her life.
Ms. Medero was named among LUPA's (Latinos United for Professional Advancement) Top 50 Most Influential Latinos in 2013 and 2014 for her dedication, enthusiasm and advocacy work in the Latino community.  Recently, Ms. Medero was appointed Commissioner by the City of Hartford Mayor Luke Bronin to the Permanent Commission of the Status of Hartford Women.  During the 2018 gubernatorial campaign, she worked with several local candidates and was Deputy Treasurer for Senator Fonfara.  During this time, she worked on fundraising and canvassing for the then candidate and now Governor Ned Lamont.  On May 2019 Ms. Medero was amongst a group of 100 women from CT and was awarded the '100 Women of Color Award' for ccontributions made by women of color in business, education, entrepreneurship, entertainment, government, public service and the impact they have made on the lives of people throughout the State of Connecticut.
She is committed to helping promote and support persons in recovery, advocating for mental health services, homelessness and discrimination.  Her passion is volunteering and serving her community.  She is a member of the following boards:  Latino Community Services, Inc., DMHAS Internal Review Board, Finding Peace Campaign, Inc.  She is currently embarking in a new journey, which she began in 2015 to help strengthen, educate and empower socially and economically disadvantage girls in the Greater Harford areas to make healthy choices in every aspect of their lives.  She envisions a world in which all girls and young women, regardless of race, ethnicity, income level or social status are nurtured and empowered to reach their full potential.