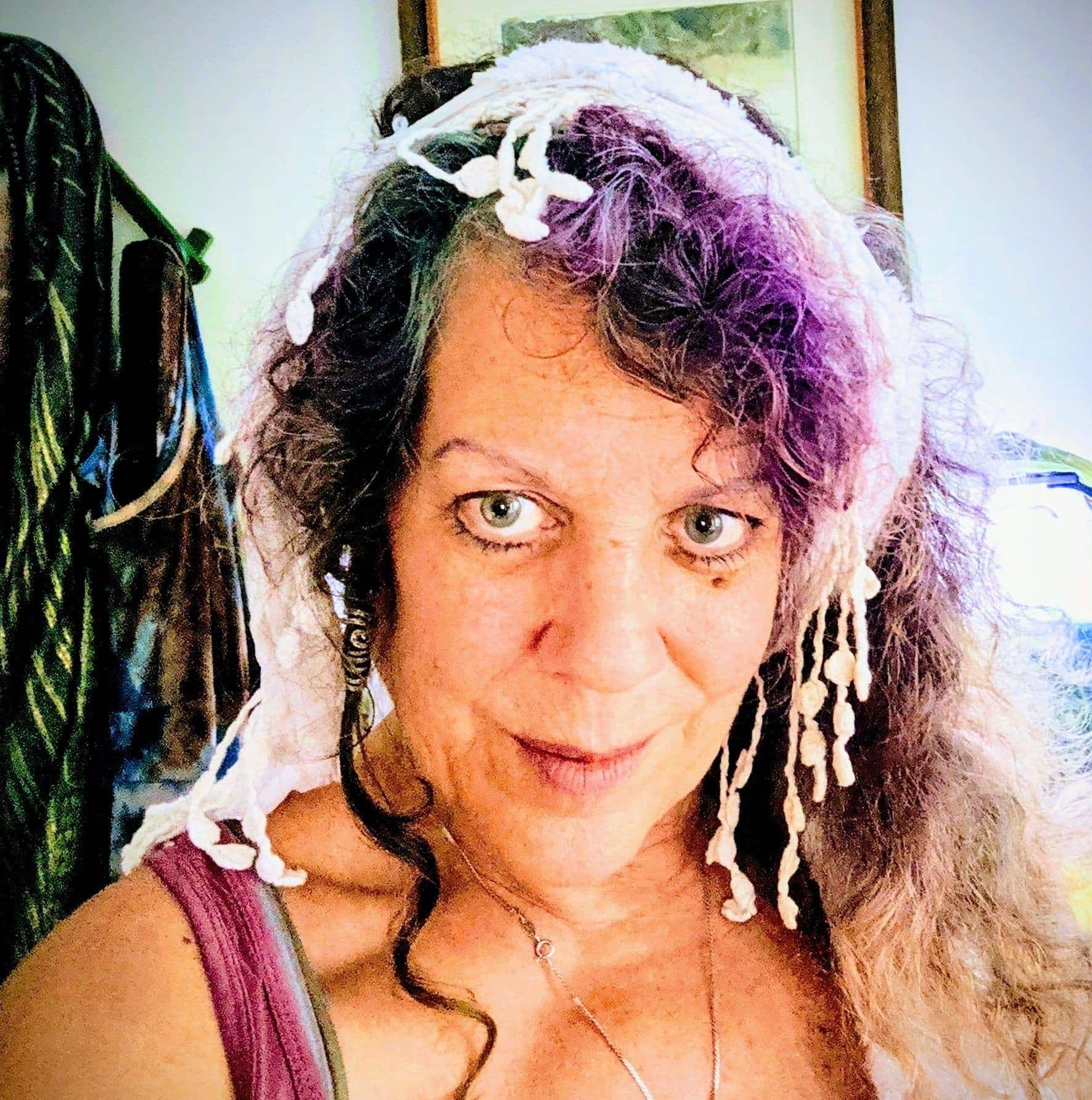 Hi! I'm Sarah. I grew up just outside of a town named Cazenovia in Upstate New York. I am the youngest of five siblings and I live for family reunions, swimming in clear water, music, animals, and helping others struck by anxiety and depression.
I experienced my first visions and voices shortly after JFK was assassinated and just when the Beatles came to save America. I saw my first psychiatrist when I was six, well before my Adult teeth grew in. The Dr. recommended bedrest, which was helpful for a while. Sadly, the voices came screaming back in the Summer of '69.
I was a loner growing up but kept entertained by music, singing, dancing, reading, writing poetry, theater productions, fish, the sea, walking in the woods by our brook, and studying Dinosaurs.
I was able to speak to my parents about my disturbing life altering thoughts. My Mom told me to develop my own inner resources when I got lonely, and my Dad told me to think about happier things like the fish in our pond and the wonders of our woods. I was lucky for the support. However, talk of Mental Illness was not encouraged.
I am more than pleased that there were no meds I could have taken at the time. Scarred and split as I am… I am me.
During my Junior Year at Kenyon,I was in a production directed by a famous alumni. It was an amazing time but I fell behind in my schoolwork and suffered a severe psychotic break. I took a year off from school but was able to graduate in 1981 with a degree in Dramatic Arts. It can be done!
Being from the Camelot Cocktail generation, I learned to mix and consume alcohol quite adeptly. One for you and one for me. So sneaky. In 1986, I checked into Rehab, as I was constantly trying to block out my obsessions and compulsions. Drinking never helped, as the voices just got sloppy drunk too.
My follow up from rehab involved a long relationship with a therapist who helped me to live again.
One Fine Day, I found an article about a segment on a television show regarding Obsessive Compulsive Disorder. People had called in with their own stories in droves. Suddenly, things started making sense and I was brought to tears by the common threads that ran through case studies and my own life. How can this be?
How can so many people who don't know each other have the exact same thoughts and fears? Whatever!? I am not Alone!
The work that my fellow Bridgers and I do should be the future of this field. We understand what it's like to be lonely, confused, Ostracized, and blamed.
I am honored to have gotten my RSS and to study and use different ways (i.e. WRAP, HVN, Meditation, Music Therapy, Talking, Active Listening, Trauma Based Recovery Training, DBT, (and many other letters) to help people feel better. Intentional Peer Support is my number one go to when bridging but I also add a dash of AA as well. One size does not fit all. Bridging for me is cathartic. Growing up in the 60's and 70's we just really didn't talk about things like Mental Illness.
So,I want to hear it all. I attempt to create trust by listening wholeheartedly and not judging, establishing Empathy and letting people let it RIP. The fact that we do not write detailed notes is key in this process.I can witness and hold space for people to tackle their deepest fears without shame or the fear of getting carted away. I generally tell the people that I work with that I have probably done everything they regret doing…twice.
Much of my life I suffered silently. I remember when I was a child, waking up feeling great in the morning before I remembered "I'm mentally ill". I know many don't believe in the diagnostic part of Psychiatry, but I was just so happy to know that I was not alone. Today at Advocacy Unlimited I am pleased to be able to shine a light on fears and anxieties and help people realize that they are much much more than a diagnosis and that they are most certainly not alone.
Oh and one last thing…..my favorite question that I ask is:
What would you like to do today?
Let's Go!