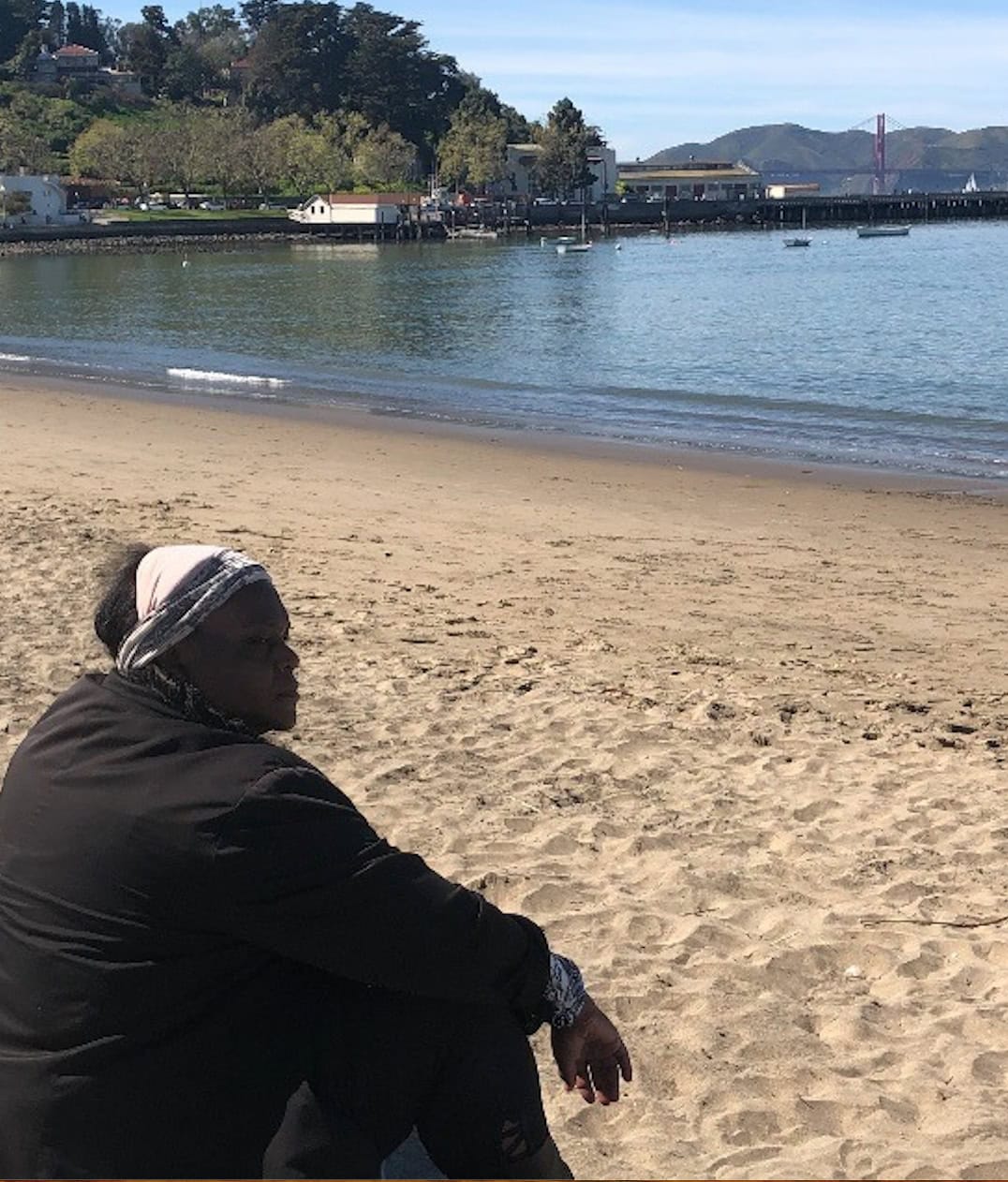 Mitzy Sky shares her journey through writing, spoken word art, videography, and blogging. She's consciously unlearning messages that she unconsciously learned that hindered her from living wholeheartedly. Her children, and young people experiencing adversities, have been one of the motivations to share the human resilience spirit of rising above difficult life circumstances.
She is grateful to have supportive friends, that hold her accountable to do her best and believe in her. She uses the gifts she received from her grandmother, the life lessons that she learned, and being a voracious reader of books from people who have gone through great adversity but find their way through and share with others to never give up. She learned the tremendous effect of taking back autonomy and dignity, starting with personal responsibility, forgiveness, boundaries, empathy, compassion, getting back to freedom, and just being. She enjoys the occasional reading of mystery, crime drama, sci-fi, and reference to herself as a "movie buff."
Growing up without television on the island of Jamaica and living outdoors during her first eight years of life, she saw her first movie, Henry Hathaway's True Grit, with John Wayne and Kim Darby on the big screen. She became fascinated about how movies are created and displayed. After much curiosity, she learned how to film and video edit at the Soundview public television station in Bridgeport, Connecticut. To get off the couch and participate more in the community, she first started by volunteering at an afterschool theatre program Original Works, Inc. with Luther Blackwell, Jr. and Donna Sue DeGuzman. She then continued her learning at an on-job-training with Emmy Award-winning producer Frank Borres at American View Productions, where she created the short film Working to Live. She created the Beyond the Story workshop to share the skills that she practices taking care of herself and has taken the opportunity to facilitate it at conferences and, when invited, to present her work.
She started working at Advocacy Unlimited (AU) in the Community Bridger role when Focus On Recovery-United (FOR-U) closed in 2016. She has gratitude for the opportunity to learn from activist Heather McDonald and credits her for supporting her to continue working after a role as support specialist did not work out at a behavioral health clinic and teaching her teamwork. On the outside looking in at AU, she saw a place where individuals shared their passion, creativity for learning and building their skills to share with the broader community that is AU, while advocating for change.
She continues to learn and develop the Compassionate Activism training at AU, where she works in advocacy education and outreach. When doing research and development of the program, she asks the question, "what did I not know at twenty-three during deep suffering (shame, guilt, poverty, poor education, holding on to memories of abuse, wanting a "better life," feeling of lack and not enough)?  And how best to share that information with others while respecting people's individual experience?"
She shares that there is no shame in not knowing, but there is always the opportunity to learn and move forward. She likes several quotes about learning, one from Dr. Maya Angelou that says, "do the best you can, and when you know better, do better." It is not to use as judgment to others or yourself, but just knowing that sometimes you just don't know all the information to make the best decisions to take care of yourself. Another quote from Dr. Angelou is, "when you learn, teach."
Mitzy's motivation is to share her story of moving from fear to love and encourage others to share their stories and to know the possibilities of moving beyond pain. Her writing has been published at Mad in America, Absolute Prohibition: Campaign to Support CRPD Absolute Prohibition of Commitment and Forced Treatment, the Inner-City News, The Good Men Project, and blogs for the AU Newsletter. She became a published author in 2019, sharing a short screenplay All Mind: The Influencers in the anthology Imagining Monsters based on Mary Shelley's Frankenstein part of Westport Library WestportWRITES and Fairfield Scribes production. Her life experiences have guided her to write I Am Not Your Mental Patient: A Glimpse at What Forgiveness Can Do, and start a video and writing blog at www.mitzysky.com.
She organizes the Peer Forum at AU and uses the opportunity to attend conferences like NARPA, Alternatives 2019, ISPS-US, Karuna, IRCC, and Mad in America First Film Festival. She is looking forward to attending other conferences like the ISEPPS and Othering and Belonging. It allows her to meet, build connections and invite people doing work for transformation and system change in mental health and human rights that addresses all systems of oppression to the Peer Forum at AU.
Mitzy continues to learn by attending workshops, with Western Mass Learning Community (RLC), Intentional Peer Support (IPS), Inner Fire, The Inner Compass Initiative, watching Ted Talks, YouTube, Oprah's Super Soul Sunday, Lifeclass, Masterclass, Love Serve Remember Podcast, Eckhart Tolle, James Mapes,  Jack Kornfield, Jacqui Dillon, Peter Bullimore, James Davies, Paula J. Caplan and many other sources. There are plenty of possibilities and different ways of learning lessons on moving forward, just being and having ones best human experience what that means for an individual. To be able to walk confidently on this earth knowing you are worthy and everyone else is worthy of dignity (Declare Dignity: Donna Hicks at TEDxStormont).