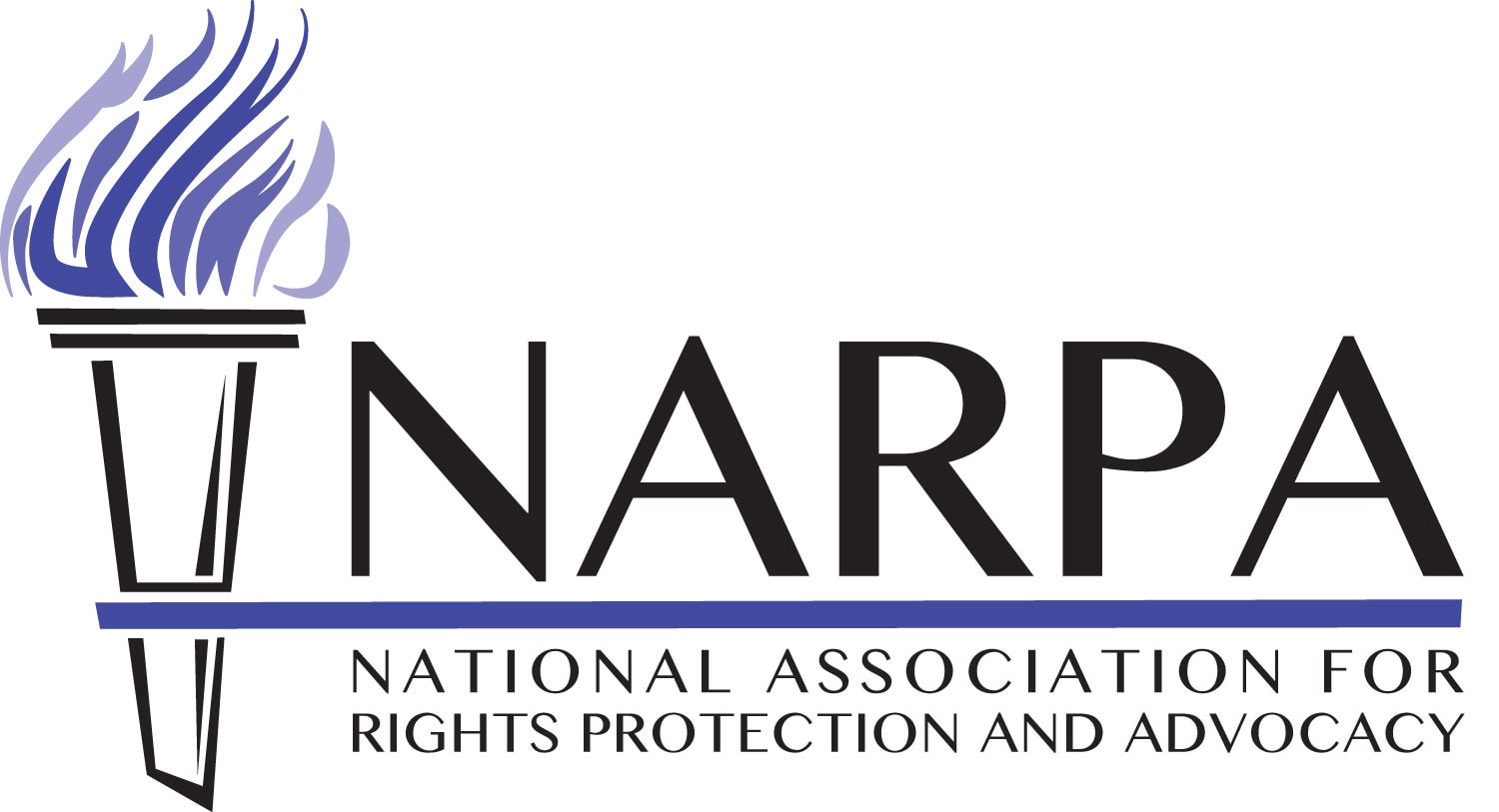 The National Association for Rights Protection and Advocacy
Annual Rights Conference
OCTOBER 28 – 31, 2020
Portland, Oregon
Holiday Inn Portland Airport  
WORKSHOP PROPOSAL EXTENDED DEADLINE MARCH 15, 2020
The National Association for Rights Protection and Advocacy (NARPA) is seeking proposals which address strategies, ideas, programs, and emerging practices that support and promote NARPA's mission and commitment to individual rights, liberty, freedom, and dignity.
POSSIBLE TOPIC AREAS FOR WORKSHOPS
Rights Issues                                                                               Veterans Issues
Cultural Competence                                                                  Alternatives to the Medical Model
Strategies Against Forced Treatment                                          Informed Consent
Seclusion and Restraint                                                               Trauma and Healing
Children's Issues                                                                         Legal Strategies
Prison and Criminal Justice Issues                                              Innovative Strategies for Change
Community Organizing                                                              Public Policy/Legislation
Sexism, Racial Inequality, Homophobia                                     Peer Support
The incorporation of diversity and multicultural perspectives into presentations is encouraged. Workshops are approximately 90 minutes.
Social Work CEUs and Continuing Legal Education units are planned.
Submission deadline March 1. Selected presenters notified via e-mail by April 10.  
The Application for Workshops given below will also be posted at www.narpa.org.
For more information, contact NARPA at narpa@aol.com or 256-650-6311. 
Mail proposals to NARPA, P.O. Box 855, Huntsville, AL 35804 or e-mail to narpa@aol.com.  Electronic submissions preferred.
NARPA 2020 ANNUAL RIGHTS CONFERENCE
WORKSHOP PROPOSAL APPLICATION
Deadline for submissions is March 1, 2019.
Email completed application to narpa@aol.com
or mail to NARPA, P.O. Box 855, Huntsville, AL 35804. Electronic submissions preferred.
Please copy and share this application with others.
I understand that all presenters will be responsible for full registration fees for days they attend
the conference. Presenters will also be responsible for all their travel and lodging expenses.
Title of Presentation exactly as it should be printed in conference materials:
Type of Presentation:               ___  Panel           ___ Individual Presenter(s)
NARPA will review proposals and other submitted information and determine which workshops will be included in applications for Social Work Continuing Education Units and Continuing Legal Education credits.
Lead Presenter:
Address:                                                                       City/State/Zip:
Phone:                                       FAX:                                     E-Mail:
Co-Presenters:
Name:                                                              Phone:                                 FAX:                     E-Mail:
Name:                                                              Phone:                                 FAX:                     E-Mail:
Lead presenters will be notified if proposals are accepted.  They will be responsible for notifying co-presenters about workshop times and requirements.
Does your presentation require audio/visual equipment?
Requests for audio/visual equipment must be made to the NARPA office prior to the conference. NARPA will provide one laptop and a compatible LCD projector per workshop room, if requested by the presenter. Any other equipment (including speakers) must be provided by the presenter. Please indicate if you need any of the following:
______   Laptop                 ______   LCD projector      ______  Internet Access 
SUBMITTED PROPOSALS MUST INCLUDE:
___ Completed application form
___ Short, one to two-paragraph description of workshop including bulleted learning goals/objectives
___ Resume or vita of each presenter for CEU/CLE applications