By Emma Brown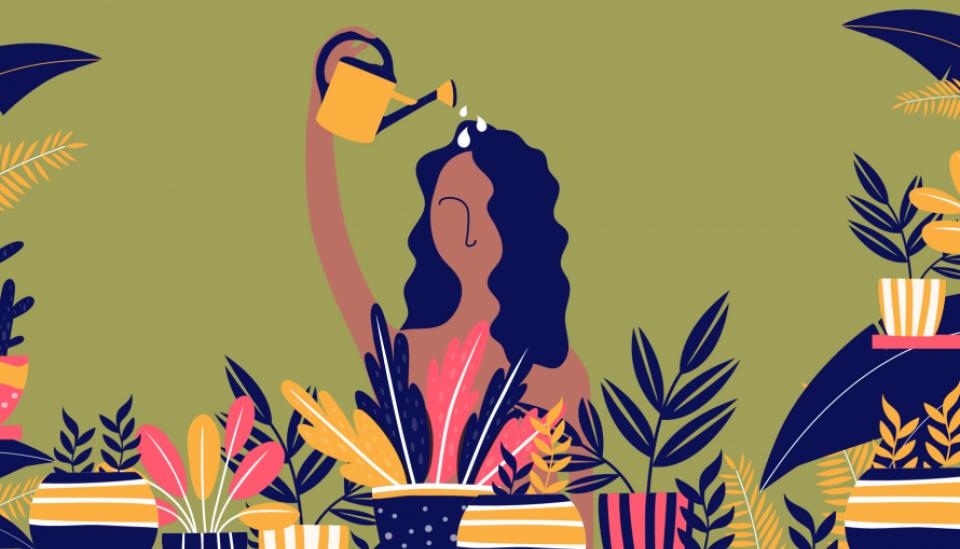 Self-care is often depicted in a negative light. Many people have sadly been conditioned to believe that prioritizing themselves is a selfish act — it is not. How you take care of yourself can help you be a better parent, spouse, employee, and friend. Importantly, when you are recovering from addiction or emotional trauma, having a self-care routine in place can help you find the balance and stability you need. However, is it possible to engage in these types of indulgences without overspending or changing up your entire schedule?
The answer is yes, and you will find some ideas below.
Get better sleep.
Sleep is almost always the first thing to go in our busy, adult lives. But, not getting enough sleep can lead to stress, illness, and obesity. Plan to transform your bedroom into a sleep haven by adding things like a new mattress, sound machine, or bedsheets. It's okay to splurge here a bit, but you can find promotional codes and discounts for Target online and for other retailers to help reduce your bedroom upgrade costs.
Enjoy a hot shower.
Few things are more relaxing than a hot shower. There are many scientific reasons why, but mostly, warm water is relaxing, and there is very little chance that anyone is going to bother you while you enjoy a steamy shower session.
Cook your favorite meal.
Who doesn't enjoy a social evening at their favorite restaurant with friends and family? Unfortunately, dining out gets expensive. Instead of making reservations, head to the grocery store. Cooking at home helps you reduce your overall food spending while giving you healthier options. Plus, you can have your friends and family over to your house for a more intimate social and culinary experience.
Phone a friend.
If you want a quick pick me up, call your best friend. When you're sad, hearing a familiar, comforting tone on the other end of the line can improve your mood and reassure you that you have a support network available when you need it most.
Read a book.
Reading can help you slow down and relax while whisking you off on an adventure you may not have in real life. Furthermore, settling in with a good book stimulates your brain and keeps your mind sharp. There are plenty of ways to read for free, including downloading free titles from Amazon or visiting your local library.
Practice meditation.
Meditation is an ancient practice that can help you get more in touch with your emotional side. According to the Buddhist Centre, regular meditation can lead to a new understanding of life while helping you cultivate a positive mindset.
Make your own bath products.
Instead of spending money on products that you find in the bath and body section of your favorite store, make your own bath products out of healthy ingredients, such as cocoa butter. You will feel as though you've just left an expensive spa with your soft, supple skin.
As you can see, there are many ways to take care of your mental and physical health without making a significant impact on your daily schedule or your budget. But, no matter how much time or money you do (or don't) spend, self-care is essential for everyone. Today is your day to choose you, and the above strategies can help you do just that.
Advocacy Unlimited, Inc. is a peer-led recovery organization committed to helping others take control of their mental health challenges. For more info, contact us today at 860-505-7581.